I'm always surprised at how much personal info that people share on Facebook and the like. Just a lot more than I want to know. So to keep in that vein, here's a pic of me getting a haircut in Tonga from a very nice, well trained transvestite hairdresser. Its actually been 5 years since I had a real haircut – time flies. I've been better at brushing my teeth more regularly. Good deal for $15 TOP ($7.50 US). Just in case my fans are worried, it is still long enough to put in a pony-tail.
In Polynesia transvestites are a completely accepted and integrated part of society. We've met a number since we arrived in the Marquesas. Here in Tonga, they're called "faka ladies".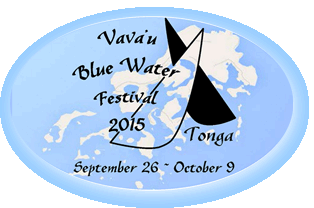 The Vava'u Blue Water Festival is going on now. The businesses in Opua and Whangarei (pronounced "Fangerey"), NZ fly up a bunch of representatives to encourage all the cruisers to head to their ports for cyclone season and spend their refit money there. We've been to a couple of passage planning seminars covering strategies for the sail to New Zealand – pretty good. There's a number of dinners and some fun races that are part of this festival, but we are being sticks-in-the-mud on most of it. We plan to clear out of customs for the Ha'apai island group (still in Tonga) tomorrow and spend 3 weeks or so exploring that area. Tonga requires that you clear customs each time you move from an island group.
Paul